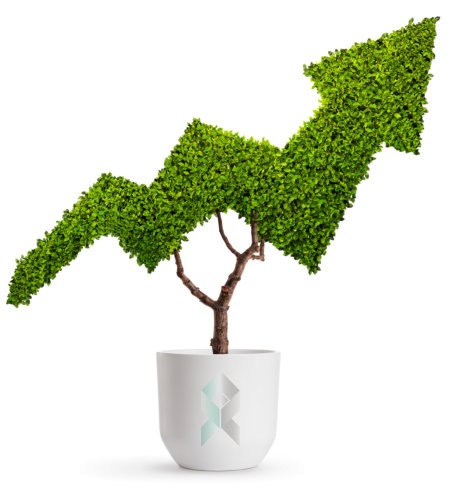 Want to join a rapidly growing team in one of the UK's most-awarded accountancy firms?
flexible working from home and our airy offices
client businesses up to £40 million turnover
London salaries with benefits
In helping us grow our clients' businesses, you can grow too with our many learning and development opportunities. We want everyone who works for us to develop to their fullest potential too and we provide all the training and personal development opportunities to do so – and much more besides, to ensure your career with us is as happy and fulfilling as possible.
Everything you need to know about a career at Sobell Rhodes
Flexible working from home and from our bright, airy office in Elstree, you'll work mostly on:
Small, medium and large businesses with up to £40 million turnover.
UK subsidiaries of multinational companies.
Solicitors and other professional services.
The retail, hospitality and not-for-profit sectors.
Entrepreneurial, tech and health businesses.
We pay London salaries with benefits, including health and wellbeing programmes, subsidised PMI and gym membership, frequent team socials and events.
If you are ambitious to grow your career and would like to take advantage of our many training and development opportunities.
If you are a bright happy person, because we are a bright happy firm and like to employ people just like us.
Then we think you'll be very happy at Sobell Rhodes.
Platinum is the highest level of accreditation within the Investors in People quality standard. Only 3 accountancy firms in the UK have achieved this level and Sobell Rhodes is one of them. It is recognition that we go far beyond the norm in creating opportunities for our people at every level to fulfil their potential and make the most of their careers.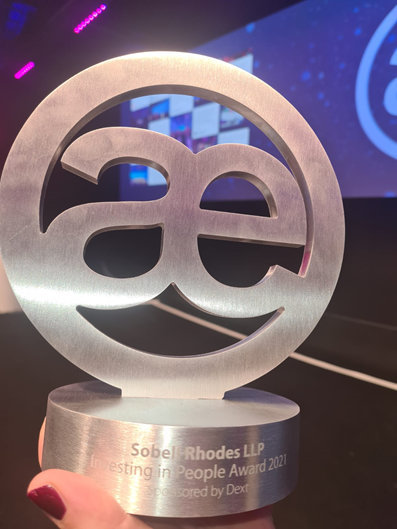 If you're ambitious, friendly and a team-player, we will gladly look at your CV if you send it to careers@sobellrhodes.co.uk
We aim to get back to every applicant within 2 working days.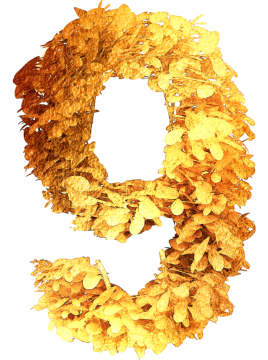 Internal Values and Commitments To Each Other

TRUSTWORTHY
We will always act with integrity, courtesy and openness in everything we do for and with you.

HONESTY
We will always be truthful and honest. This means that our word is our bond, and where necessary we take ownership of any mistakes we make.

INNOVATION
We will continually look for opportunities to innovate and proactively add value to what we do, and the advice we give to our clients. This means that we will always look for new ways to make our colleagues and clients experience with us more relevant and favourable; and that we constantly ask ourselves whether we can make this, "Even better if…." and then raise these ideas to the rest of our team to develop, improve and spread across the firm.

RESPECT
We will always treat each other with courtesy, care and respect. This means that we will treat each other in the way we like to be treated ourselves and whenever possible, we will go above and beyond. We will provide regular feedback in a constructive way, so as to provide assistance and actionable advice without placing blame

SERVICE
We will embrace the principles of our Service Commitment, internally as well as externally. This means that we will provide the same high level of service to each other as we provide to our clients and constantly strive to make the experience of our internal and external clients better and more valuable to them.

TEAMWORK
We will support and cooperate with each other as fully as possible. This means that we contribute as active, willing and participative team members in every aspect of our relationships, work activities, training and support for each other. We recognise that communication is vital to working well together and ensure that our systems for recording information are kept up to date and that we consider how and with whom information is shared.

IMPROVEMENT
We will keep our minds open to growth, new ideas, opportunities and change. This means, that with the intent of improving the quality, efficiency, value of our work, relationships and satisfaction, we will listen to others, challenge ourselves and be brave enough to step outside of our comfort zones and nonjudgementally explore alternatives to the norm.

EXCELLENCE
We will consistently deliver excellent levels of work to each other and our clients. This means that the work we do, our own self-development, the knowledge we share and the ideas we develop, will all be undertaken to the highest standards of quality, accuracy & professionalism.

RELIABILITY
We will do what we say, when we say we will do it. This means that our colleagues and clients can have peace of mind, that when we take on responsibility for something, they can be sure we will deliver on time, unless unforeseen circumstances arise, in which case we will tell them well in advance.