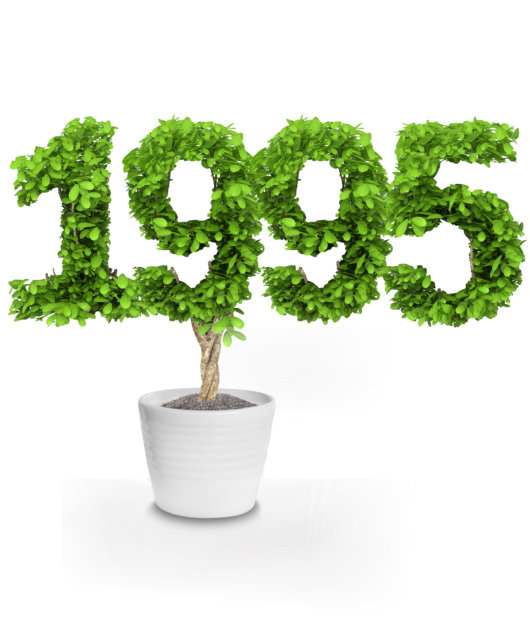 A little about Sobell Rhodes LLP
Sobell Rhodes LLP was born in 1995 from a deep desire by the founding partners, Andrew, Melvyn and Selwyn, to shake off the traditional and sometimes lacklustre image of accounting firms, to one that provided an exciting environment for our people to work in and demonstrably contributed to the business growth and profitability of our clients.
We had previously been partners in an accounting firm that had grown from three partners and a single office, to twelve partners and four offices. Unfortunately, along that growth curve the firm had lost some of its integrity and commitment to client service.
To take over the clients and staff, plus finance the working capital of our new practice, we had to raise funds of almost £1 million. Our bank had faith in us as people, and the viability of our business plan. On 1st May 1995 we opened the doors to Sobell Rhodes.
'The Great New Local Firm'
It was tough at the beginning. Despite bank finance, the partners went without income for many months, while we bedded in clients and our new team, established new systems, and ways to differentiate the service and value we were delivering to our clients from our offices in Pinner. We called ourselves "The Great New Local Firm." Although in those days it was more aspirational than reality.
Having gone through the pain, anguish, and uncertainty in creating our own practice, we used that knowledge and insight to provide strategic planning and business development services to our clients.
By continuing to develop innovative ideas and new ways of working that would improve our clients' businesses, and the financial well-being of their owners, we have collected many of the leading national accounting and business awards including Medium Firm of the Year, Most Innovative Firm, Client Service Firm of the Year, the leading British Independent Firm at the British Accounting Awards, and one of only two accounting firms in the country to have currently achieved Investors in People, Platinum.
We believe in abundantly sharing our knowledge and experience with other accounting firms and have developed our own accountants' professional training group, which now includes over 60 other firms of accountants.
Despite Covid and the many other economic challenges that have faced our clients, with our input and support, the vast majority of our clients have continued to thrive, and in so doing Sobell Rhodes has continued its successful journey.
Our commitment to an ethos of excellence and innovation has remained unchanged and is now being continued by a new generation of partners, directors and our 50 strong team of bright and talented people.
No costs, no obligations, no nonsense